3M 610 Cellophane Film Tape 25mm x 66m
Prod Code: DFA000600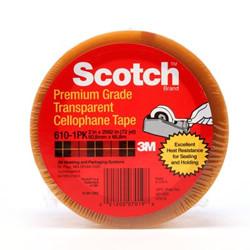 Prod Code: DFA000600
For full specifications Click here
Need more help or advice? Ask technical
Product Info
This product has been discontinued please see Scapa 1100 as an alternative.
Scotch® Cellophane Film Tape 610 is a high performance, transparent cellophane film tape featuring a high tack adhesive system. This product offers excellent adhesion, dispensing and handling properties.




Need Help?
Give us a call, drop us an email, or simply fill in the form and one of the team will get back to you.
Sorry, there are no products in this collection